Linux Admin Program 
Enroll Now For Free Demo Classes
Online and Offline Classes Available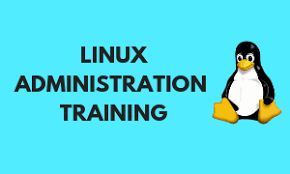 Linux Administrator Certificate Holders work at Top Companies Around the World.
Learn Linux Admin | 2 months | Online Mentorship
Contact Us: (+91) 8340901901
LINUX ADMIN OVERVIEW:-
Linux's administration training in Kukatpally course is a special coaching program that equips the candidates with the advanced concepts of Linux Administration. In the course, you will gain in-depth knowledge on topics Linux operations
MODULE 1: Automating Programs
Run Levels
/etc/RC.d Files
Customization of Run Levels
cron and anacron
at and batch
MODULE 2: Login Options
Console Login
Controlling Console Login
Virtual Consoles
Serial Login
Remote Login
ssh Login
MODULE 3: Building a Custom Linux Kernel
Kernel Versions
Kernel Source Files
Kernel Patch Files
Kernel Configuration
Kernel Building
Testing a New Kernel
MODULE 4:The GNU/Linux Filesystem
Partition Types
Filesystem Types
Mounting
Auto mount
File Types
File Security
Linux administration training in Kukatpally.
Linux Administration Training in Kukatpally,Hyderabad
Ganatech Solution Kukatpally, Hyderabad provides real-time and placement-focused Linux Admin training in Kukatpally. Our advanced Linux Administration course includes basics to advanced level and our Linux Administration training is designed to get the placement in good MNC companies as quickly as once you completed the Linux Administration certification course in kukatpally,Hyderabad. Our Linux Administration trainers are certified experts and experienced working professionals with hands on real time projects knowledge with Real time Experts.We have designed our Linux Administration course content and syllabus based on students requirement to achieve everyone's career goal. In our Linux Administration training program.
Linux Admin: About Trainer
Our Trainers provide complete freedom to the students, to explore the subject and learn based on real-time examples. Our trainers help the candidates in completing their projects and even prepare them for interview questions and answers. Candidates are free to ask any questions at any time.
More than 7+ Years of Experience.
Trained more than 2000+ students in a year.
Strong Theoretical & Practical Knowledge.
Certified Professionals with High Grade.
Well connected with Hiring HRs in multinational companies.
Expert level Subject Knowledge and fully up-to-date on real-world industry applications.
Trainers have Experienced on multiple real-time projects in their Industries.
Our Trainers are working in multinational companies such as CTS, TCS, HCL Technologies, ZOHO, Birlasoft, IBM, Microsoft, HP, Scope, Philips Technologies etc