Office 365 Admin Course :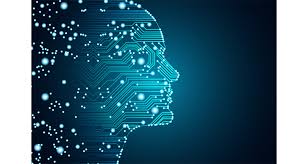 MS Office 365 Training:
Office 365 Admin training in Hitech city This course provides with the knowledge and chops needed to estimate, plan, emplace, and operate Office 365 services, including its individualizes, dependence , conditions, and supporting technologies. You'll learn how to set up an Office 365 tenant including confederation with being stoner individualizes, Plan and configure directory synchronization between Azure announcement and on- demesne announcement DS, Plan and manage Exchange Online donors and warrants, Plan and configure Exchange Online services, Plan and apply the Skype for Business Online deployment, Plan and configure SharePoint Online, Plan and apply identity confederation between on- demesne announcement DS and Azure announcement. This course helps in medication for the examinations
Office 365 Admin Course in Hitech City
Ganatech Solution delivers Office 365 Training in Chennai Hyderabad India. We also deliver Office 365 Admin Training in Hitech city.
Microsoft Office 365 is a pall- grounded service that's designed to help meet your association's requirements for robust security, trust ability, and also stoner productivity. It's the same Office you formerly know and use every day and also some. Office 365 is powered by the pall, you can get to your operations and lines from nearly anywhere PC, Mac, Tablet & elect mobile bias and they are always over to date.
Microsoft Office 365 Training Courses:
Office 365 Introduction Training
Office 365 Fundamentals Training
Office 365 – Technical Overview for the IT Professional Training
Managing Office 365 Identities and Services Training
Office 365 ProPlus Deployment for IT Pros Training
Office 365 for End Users Training
Designing for Office 365 Infrastructure Training
Course content:
Module 1: Planning and provisioning Office 365
Overview of Office 365
Provisioning an Office 365 tenant
Planning a pilot deployment
Module 2: Managing Office 365 users and groups
Managing user accounts and licenses
Managing passwords and authentication
Managing security groups in Office 365
Managing Office 365 users and groups with Windows Power Shell
Configuring administrative access
Module 3: Configuring client connectivity to Microsoft Office 365
Planning for Office 365 clients
Planning connectivity for Office 365 clients
Configuring connectivity for Office 365 clients
Module 4: Planning and configuring directory synchronization
Planning and preparing for directory synchronization
Implementing directory synchronization by using Azure AD Connect
Managing Office 365 identities with directory synchronization
Module 5: Planning and deploying Office 365 ProPlus 
Overview of Office 365 ProPlus
Planning and managing user-driven Office 365 ProPlus deployments
Planning and managing centralized deployments of Office 365 ProPlus
Office Telemetry and reporting