Service Now course in Hitech city: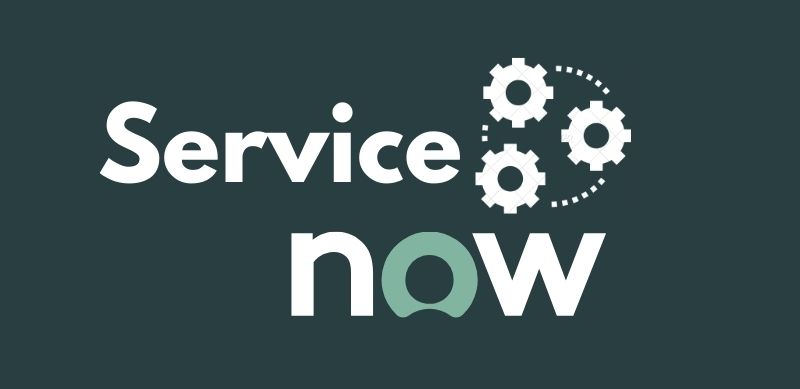 Service Now Course Overview:
ServiceNow Training in Hitech city offered by Gana tech result allows you to reduce IT operations costs and enhance effectiveness and performance. It teaches you how to use the ServiceNow platform for developing custom operations according to the business conditions. During this ServiceNow training in Hyderabad, you'll work on real- time systems and assiduity scripts to get familiarized with Reference Qualifiers, creating needles, creating tables, incorporating update set, Workflow stages, creating RITM, attaching workflow, transfigure charts, dispatch logs, SLA parcels, Schedule job log, writing ACL scripts, and Cleaner dispatches. Join our ServiceNow online training to come the pukka Service inventor and director.
In enterprise service operation ServiceNow is a platform as a service( PaaS) provider. It's used worldwide to maintain and denuclearize the work inflow, and remove dependence one-mail and spread wastes. ServiceNow isn't limited to any, and it offers its services to all the departments in an association like HR, IT, structure etc.,
"ServiceNow is one of those rare software platforms that can show a rapid return on investment, and continue to deliver strong value as the organization expands its use."
Servicenow Training Hitech city – Course Content:
Intending to give you a thorough knowledge of the generalities of ServiceNow, we've designed the course class for ServiceNow Training in Hitech city mega city with the help of assiduity experts.So,have a Look at the modules for our Service Now training.
Module -1:
ServiceNow Introduction.
ServiceNow UI Overview.
Application Navigator.
Branding (configuration UI16 and basic configuration).
Module – 2:
List.
Forms.
Filters.
Configure filters.
Create and apply filter.
Creating the view
Configuring the list view and form view.
Plugin's introduction.
Module – 3:
Creating Users, groups.
Role.
Adding users to the groups.
Adding users and groups to role.
Adding users to the groups.
What is assignment rule and where we can use it?
Creating Assignment Rule.
Tables (row & column) creation.
OOO (out of the box table available in SNOW) (Parent table concept).
Adding Data to the tables
Configuring the table
Module – 4:
Overview of import set and transform map.
Import set example and transform map.
Over-view of configuration item.
Knowledge management overview and creation.
Catalogs (service creations catalog) and its type (with variables)
Attaching Knowledge article to the catalog.
Module – 5 :
Knowledge management overview and creation.
Catalogs (service creations catalog) and its type (with variables)
Attaching Knowledge article to the catalog.
Record Producers and order Guides
Conclusion:-
Summarizing the discussed points.
Eligibility:
Candidate should have post graduation or graduation degree in B.Tech/ B.E/ M.E/ M.Tech/ MCA with domain of CSE/ IT/ ECE.
For eligibility candidate should have at least 60% score in the throughout the academics.
Candidate should have good knowledge of the coding languages and algorithms for solving the programming problems.
Candidate should be flexible with the working hours and locations.
Servicenow Projects:
At Gana tech result, we give academic guiding for Servicenow training in Hitech city and make you virtually competent by enabling you to work with systems and case studies in the real world. Each course we deliver incorporates the real- time systems that will make you get through the real- time experience. You'll gain practical exposure, strengthening your sphere moxie and enabling you to clear the instruments snappily
What is Service Now?
ServiceNow is a cloud company that is evolving a lot and offers its products to companies of all sizes – large, medium and small. It is a major player in Information Technology Service Management (ITSM) arena. ServiceNow has a robust cloud platform on top of which, any application can be built quickly. Learning ServiceNow would help users of various organizational roles working within the ServiceNow platform. This platform is slowly evolving and has a great future in the long term