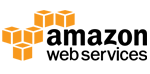 AWS training in Kukatpally
AWS training in Kukatpally Gana Tech offers training in updated technologies like Amazon Web Services with most experienced professionals working in MNCs for years having sound knowledge of real-time oriented scenarios. We are focussed on the industry needed updated technologies like Amazon Web Services which provide huge scope for career growth. We have structured the concepts of Amazon Web Services to match the industry requirements for both beginner stage to advanced stages. We have scheduled Amazon Web Services training in different modes like a classroom, weekend, online and corporate level services based on the need of the participant.
We provide the best subject training on Amazon Web Services where one can easily grab all the possible better opportunities in the industry. Our training also covers the certification level of standards to be a certified professional in Amazon Web Services.AWS training in Kukatpally We provide complete assistance and support to our trained Amazon Web Services participants for their career goals. Amazon Web Services' training program will be justified with a nominal fee structure and provides good confidence in your career. Some of the major concepts we cover in Amazon Web Services are Amazon EC2, EBS, Amazon Storage Services with S3, RRS, CloudWatch, AWS architecture, Amazon API & Supporting tools and more. Every session will be covered with theoretical and practical scenarios.
AWS COURSE CONTENT
AWS training in Kukatpally
Amazon Web Services Syllabus
1. Introduction to Cloud Computing
AWS Architecture
WS Management Console
Setting up of the AWS Account
2. Amazon EC2 and Amazon EBS
Amazon EC2
Amazon EBS
Backup, Restore
EC2 Services
EBS persistent storage
3. Amazon Storage Services: S3, RRS, CloudWatch
AWS Storage Services: S3, RRS & Glacier
Amazon Cloud Watch
Alerts
Notification
4. Scaling and Load Distribution in AWS
Amazon Scaling Service: ELB and Auto Scaling
5. AWS VPC & Route 53
Amazon VPC with subnets
Gateways
Route tables
Amazon Route 53 overview
6. Identity and Access Management Techniques (IAM) and Amazon Managed
Relational
Database (RDS)
Amazon IAM Overview
Amazon RDS.
7. Multiple AWS Services and Managing the Resources' Lifecycle
AWS CloudFront
8. AWS Architecture and Design
AWS Backup and DR Setup
AWS High availability Design
AWS Best Practices (Cost +Security)
AWS Calculator & Consolidated Billing
9. Migrating to Cloud & AWS Case Study
AWS Cloud Migration guidelines
AWS Case Study
AWS COURSE DURATION: 45 DAYS..