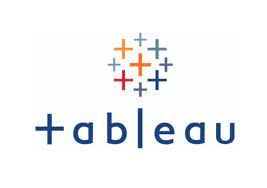 Gana tech solutions is the best institute for Tableau Training in Hyderabad.  We offer Training on Tableau Server, Tableau Desktop, Tableau Reader, Tableau Online, etc. This course is designed for beginners to intermediate and advanced level Tableau users. it is for anyone who works with analytical background or data regardless of technology.
We provide you real-time business Intelligence Tool Tableau and placement-focused Tableau training Our Tableau course includes basic to advanced levels and our course is designed to get placement in MNC companies in Hyderabad and all over India.
Best Tableau training institute Ameerpet, provide real-time and placement oriented Tableau training in Ameerpet .We provide the Best Tableau training courses . We have a team of Tableau experts who are working professionals with hands-on real-time Tableau projects knowledge, which will give students an edge over other Training Institutes. Tableau training course content is designed to get the placement in major MNC companies in Hyderabad as soon as you complete the Tableau training course.
Best Tableau training institute in Ameerpet focuses on the needs of the Tableau community. Gana tech solutions one of the top Tableau training institutes.We offer all Tableau training courses as student option. Discover best tableau training course at Hyderabad institutes
Our Tableau training courses help to students to get placement immediately after course completion. Our practical, real-time Tableau project scenarios training helps to work on Tableau projects. Our Tableau training program helps every student to achieve their goal in Tableau career.
Module 1: Tableau Course Material (Duration – 5 Hours):-
Start Page
Show Me
Connecting to Excel Files
Connecting to Text Files
Connect to Microsoft SQL Server
Connecting to Microsoft Analysis Services
Creating and Removing Hierarchies
Bins
Joining Tables
Data Blending


Module 2: Learn Tableau Basic Reports (Duration – 5 Hours):-

Parameters
Grouping Example 1
Grouping Example 2
Edit Groups
Set
Combined Sets
Creating a First Report
Data Labels
Create Folders
Sorting Data
Add Totals, Sub Totals, and Grand Totals to Report


Module 3: Learn Tableau Charts (Duration – 4 Hours)

Area Chart
Bar Chart
Box Plot
Bubble Chart
Bump Chart
Bullet Graph
Circle Views
Dual Combination Chart
Dual Lines Chart
Funnel Chart
Traditional Funnel Charts
Gantlet Chart
Grouped Bar or Side by Side Bars Chart
Heatmap
Highlight Table
Histogram
Cumulative Histogram
Line Chart
Lollipop Chart
Pareto Chart
Pie Chart
Scatter Plot
Stacked Bar Chart
Text Label
TreeMap
Word Cloud
Waterfall Chart