Servicenow training in Hyderabad.
Ganatech is a prominent name in Hyderabad's best ServiceNow training institutes. We are a one-stop solution for people looking for top and best ServiceNow Training in Hyderabad and ServiceNow Online Training.
Our trainers are highly qualified and experienced in providing high-quality training in Hyderabad. The Certified Expert Group has created our content and curriculum of ServiceNow based on current industry needs. This allows the students to be industry-ready professionals, who can handle most real-time scenarios.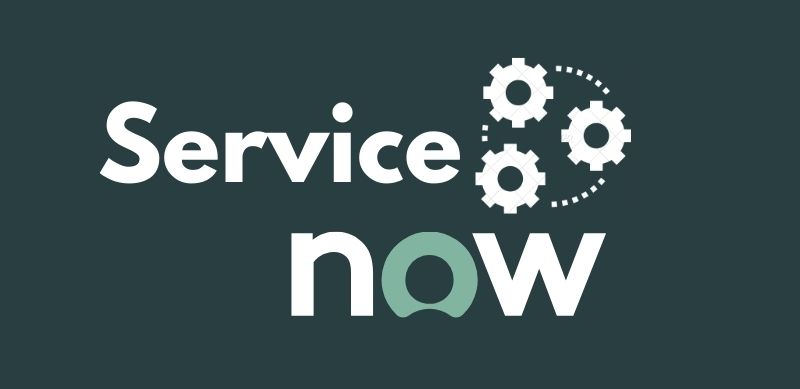 What is ServiceNow?
ServiceNow is a cloud company that is evolving a lot and offers its products to companies of all sizes – large, medium and small. It is a major player in Information Technology Service Management (ITSM) arena. ServiceNow has a robust cloud platform on top of which, any application can be built quickly. Learning ServiceNow would help users of various organizational roles working within the ServiceNow platform. This platform is slowly evolving and has a great future in the long term.
Ganatech is one of the best service now training to offer a well focused and career-oriented training programs in ServiceNow. So, get started by clicking here.
Why should you join this course?
With ServiceNow having a great future in both India and abroad, it offers excellent value for professionals working in this platform and also for existing technocrats, who are interested to migrate to this new platform. ServiceNow is being used by most of the world's top multinationals, wherein professionals in this area are earning very high salaries when compared to other technologies.
Make Ganatech as your first choice for Servicenow training in Hyderabad due to its systematic training methodology and state-of-the-art practical sessions! So, don't stay behind. Join now for a lucrative career.
What do you learn in this course?
Explore lists and forms
Identify the significance of branding and learn how to apply it to the platform
Learn how to add users, groups, and roles
Identify best practices pertaining to task management
Learn how to configure notifications
Get hands-on on how to manage data with tables, the configuration management database (CMDB), and import sets
Learn how to run basic reports, as well as appreciate the benefits of performance analytics
Know how to protect ServiceNow data
Learn how to work with two key ServiceNow process applications: Knowledge Base and Service Catalog
Understand how to create workflow activities and approvals
Get an overview of how to implement Service Level Agreements
Identify various available script types
Upgrade and clone instances, as well as create baseline performance metrics
Capture and move configurations between instances
Live Project
Note:The syllabus listed above is indicative in nature and may include more topics for comprehensive learning.
This course is supplemented by relevant lab exercises & ServiceNow interview questions, lectures,s and group discussions as well as extensive hands-on practice.
Ganatech is one of the best software training institutes in Hyderabad to offer excellent ServiceNow online training
Pre-requisites
Ganatech haven't specified any key prerequisites for doing this course. However, participants, who have prior knowledge on any similar platforms, may better appreciate this course.
If you are looking for ServiceNow online training Ganatech is the right institute for you.
Who Should Attend
Graduates interested to enter into this field
Professionals working on ITIL and using the ServiceNow tool to further enhance their knowledge
Software professionals, looking for lucrative careers in ServiceNow
Middle-level managers, interested to switch their careers
Business Analysts
Technical managers
So, what are you waiting for? Join now (Hyperlink should navigate to the Registration page) to make ServiceNow as your career and get a highly paid job!
Our Key Differentiators
Comprehensive practical sessions
Every theory session is adequately supported by a practical session with ample time given to students to practice at their own pace and give the service now interview questions are provided This way, you tend to gain deeper insights and help you understand the concepts better.
Live project
Our curriculum is designed to have a live project to help you apply the skills learned in these sessions successfully to real-life scenarios.
Top-notch faculty
Our faculty is drawn from experienced professionals across the industry, occupying various positions such as middle-level managers, seasoned experts, and even experienced faculty.
Learn ServiceNow in just 40 hours (select either weekend or weekday mode)
This is not an exaggeration and you can surely achieve this. We assure you to provide the best training within the required time without compromising on quality at any cost. Our curriculum is designed in such a way that we ensure that you get up to speed as early as possible to start a career as a ServiceNow professional.
Industry relevant curriculum
You learn the latest from us! Our curriculum is constantly updated once in 6 months to keep pace with the emerging technologies in this area, so you are always ahead of others.
How will I execute the Practicals?
In order to work on practicals, some basic prerequisites are required. You need a good internet connection, along with the required software that needs to be installed
This ServiceNow training in Hyderabad and ServiceNow Online Training course is designed to train the students with experience of the ServiceNow Tool from the end user, support team member, administrator, and developer's perspective.
After the successful completion of the ServiceNow Training course, we have successfully placed our students in major MNC companies. We offer 100% placement support to our students.
Ganatech offers a 100% placement Guaranteed program for deserving students..